Lamb and Co
Stand out
From the herd
Lamb & Co is an independent estate agency with offices in Clacton-on-Sea, St Osyth, Thrope, Harwich and Manningtree. This flock of property experts pride themselves on providing an unrivalled service for those who want to buy, sell or let a property. The team also has an abundance of knowledge and experience surrounding land and new homes. 
Working collaboratively with the client, our team was able to define a clear strategy that repositioned the brand. It was important to create a strong brand identity which matched the new direction that Lamb & Co planned to go in and that would remain relevant as the ambitious company grew and evolved.  
Capabilities involved
Branding
Web Design
Web Development
Solutions
The rebranding strategy included scoping out a new logo, font, colour scheme and tone of voice. When developing a logo, our creative team knew it was important to create a strong first impression and stand out from the competition in order to increase brand recognition and loyalty. To achieve this, we chose to incorporate a ram into the logo and branding. A ram not only ties in with the name of the company but also symbolises strength, determination and leadership. When choosing the colour palette, the team worked closely with the company to determine their core values and ambitions. It was clear that client satisfaction was at the heart of the company values. With this in mind, we decided to incorporate blue into the colour scheme to emphasise trust, loyalty and wisdom.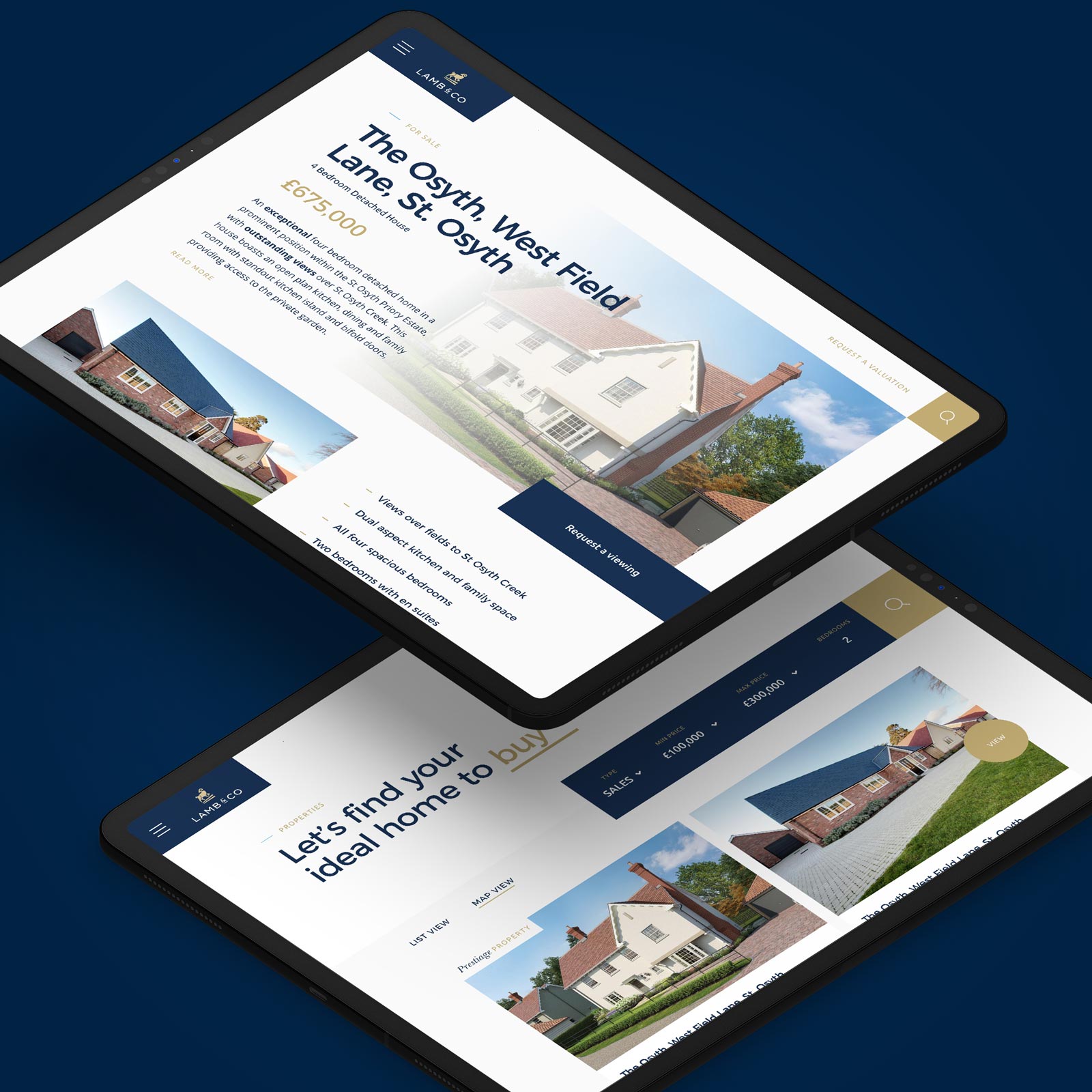 Results
Our team developed a dynamic logo, font style, colour scheme and produced detailed brand guidelines for Lamb & Co to follow moving forward.